Songs for Iftar: 30 Tracks From Around the Muslim World
'Songs for Iftar' was an online series of songs from across the Muslim world, curated by MUHAMMED NOUSHAD, in the month of Ramadan in 2023, for Kagrart and Sideratul Muntaha. This is an attempt to capture the musical tradition of various Muslim communities in a representative manner – in terms of ethnicity, genre and styles.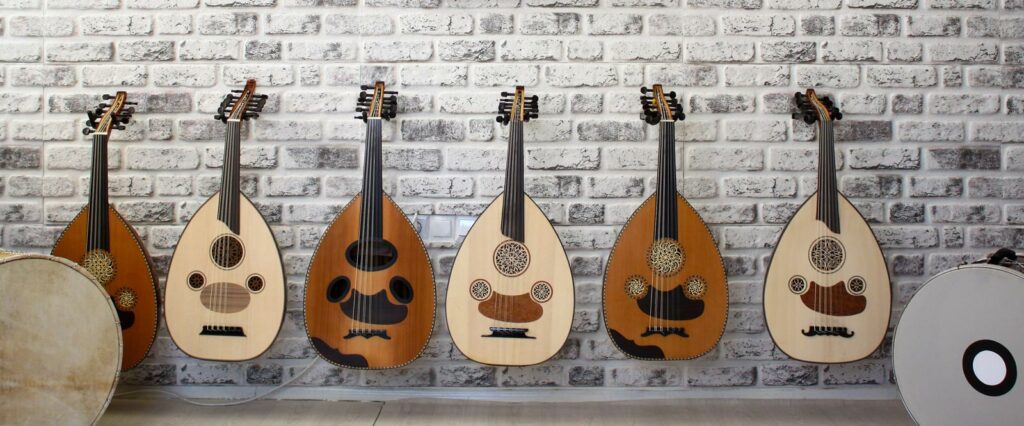 01. Kashmir | Faheem Abdullah
A melodious, profound tribute to the quests of within: a young soul in search of meaning/ master/ ishq. To find oneself, one has to lose oneself. The Dal lake with all its mystical charm and aura. A song from Kashmir by Faheem Abdullah. https://www.youtube.com/watch?v=FXnGjQoVibI
02. Pakistan | Urdu | Sanam Marvi
Listen to this marvelous mystical song of love and submission to the Almighty, sung in the profound voice of Sanam Marvi Official, and enchantingly shot. Sanam is an acclaimed singer from Sindh, Pakistan. Soul-stirring poetry by Waqar Faiz and music by Rushil. "Aye Khuda" produced by Sufi Records
03. Afghanistan | Pashto | Farhad Darya
Farhad Darya is a legendary Afghani singer and composer; famous for his works mainly in Pashto and also in several other languages, including Persian/Dari, Uzbeki, Urdu and English. He also crosses genres in music so effortlessly. This is one of his old songs, a love song, written by Afghan's "most famous modern poet" Qahar Asi, full of folk rhythm, traditional vigour and energies.
04. Balochistan | Baloch | Wariz Bezanjo This song is a tribute to the Baloch people, their land and culture, divided into three countries: Pakistan, Iran and Afghanistan. Multilingual singer Wariz Bezanjo singing Mubarak Qazi's lyrics. Mubarak Qazi is a revolutionary Baloch poet known for his emphasis on Balochi identity and love for his motherland. https://www.youtube.com/watch?v=-XcbDkCu23c
05. Iran | Persian | Rastak
Rastak is a leading folk band from Iran, that collects, documents and performs Iranian folk songs for a global audience. They started as an experimental collective in 1997 and have performed in different parts of the world, especially Europe, with their impressive repertoire of soothing melodies and enthralling rhythms, especially from southern Iran.
Enjoy: https://www.youtube.com/watch?v=7OsKYiKpphs
06. Iraq | Arabic | Kadim Al Sahir
Kadim Al Sahir is one of Iraq's best-known singers and composers, often called as "Iraq's ambassador to the world" and "the Ceasor of Arab music". His music typically reflects Iraqi folk tunes and classical instruments. Kadim left his homeland in the early 1990s, after Gulf War and kept changing his stations; he met renowned Syrian poet Nisar Qabbani and had several collaborations (the song featured here is written by Nisar Qabbani). After the US invasion of Iraq in 2003, Kadim brought out songs in classical Arabic about the pain and destruction of Iraq under occupation and war. Listen to his marvelous voice here. https://www.youtube.com/watch?v=ESMaI9DtOm0
07. Syria | Arabic | Omer Souleyman
Omer Souleyman is a celebrated Syrian singer who started his career as a wedding performer and eventually became one of the top names in the Syrian music industry. He has performed around the world and signed contracts with leading music companies. After the Syrian civil war in 2011, he migrated to southeast Turkey where he opened a free bakery to serve Syrian refugees and poor Turkish families. He was arrested by Turkish authorities on charges of supporting Kurdistan militant groups but was freed later. According to The Guardian, he has recorded more than 500 albums in Arabic and Kurdish blending traditional dabke – Middle Eastern folk music – with thumping electronica.This is his most-watched video song Warni Warni. https://www.youtube.com/watch?v=lVlgMEFu1PI
08. Jordan | Arabic | Omar Alabdallat
This song about Ramadan is Jordanian singer Omar Alabdallat's composition of Imam Shafi's verses. Omar Alabdallat is a Bedouin singer from Jordan, often called as "the voice of Jordan" and credited for popularising bedouin music in the mainstream. Palestinian president Mahmoud Abbas honoured him in 2019 for his musical projects for the Palestinian cause. https://www.youtube.com/watch?v=LzUmn8fkiok
09. Kurdistan | Kurdish | Aynur Dogan
Aynur Dogan is a leading Kurdish vocal artist with a unique voice and distinct style, internationally recognised for her efforts to preserve and promote traditional Kurdish folk songs, upon which her music is largely based on. She has been awarded "the Master of Mediterranean Music" in 2017. According to her website, "her lyrics are about the life and sufferings of Kurdish people and in particular Kurdish women." She has performed internationally and signed contracts with leading global bands and companies. Here is an old song of Aynur, with all its intoxicating musical charm.
https://www.youtube.com/watch?v=jsLXaYG3puA
10. Azerbaijan | Alim Qasimov, Farqana Qasimov
Alim Qasimov is a legendary vocal artist from Azerbaijan; he specialises in the traditional Azerbaijani Sufi musical style of mugham. Turkish newspaper Zaman named him as "Central Asia's Greatest Voice" and The New York Times wrote: "Qasimov is simply one of the greatest singers alive, with a searing spontaneity that conjures passion and devotion, contemplation and incantation." It is to be noted that Qasimov was deeply influenced by Pakistani qawwal Nusrat Fateh Ali Khan. Here, he performs with his equally talented daughter Farqana Qasimov, their own brand of mugham. https://www.youtube.com/watch?v=_8Npp_XjmhQ
11. Uzbekistan | Uzbek | Sevara Nazerkhan
Sevara Nazarkhan is an Uzbek singer, lyricist, and musician whose style incorporates both Uzbekistani folk style and contemporary music. She has had several international releases and performances. Her popularity has been so high that Uzbekistan Airlines chose her as the brand ambassador last year, during its 30th anniversary. Her work was also featured in the famous music project "Lullabies from the Axis of Evil" in 2004, in response to the US invasions.
Listen to her voice here: https://www.youtube.com/watch?v=ttWZ-Fa1PBE
12. China | Uyghur | Folk
An Uyghur folk song to celebrate their ethnic pride and culture. It's a fact that the Uyghur Muslims regularly face serious threats to their cultural expressions including their traditional music, from the Chinese authority. However, they have a long tradition of amazing musical genres, styles and have developed their own instruments. According to scholars, their music is generally indebted to Central Asian music and got Northwest China.
https://www.youtube.com/watch?v=1Hef5OXHr5I
13. Central Asian Ensemble | Aziru
This song features several talented vocal artists and musicians from across Central Asia and Turkey. This was directed by young Azerbaijani musician Rubail Azimov for AZIRU music. A rich tribute to the amazing music traditions of central Asia, some of the lines by and large talks about the need for unity in diversity.
Enjoy this marvelous feast for eyes and ears. https://www.youtube.com/watch?v=s3IBPzmyi44&list=LL&index=73
14. Dagestan | Sabina Saidova
Here comes a fabulous Dagestani song from the Caucasian mountains, with Sabina Saidova's profound voice and nostalgic lyrics for her beautiful homeland. Dagestan is a republic of Russia, with majority Sunni Muslims. From Sabina's website: This song, dedicated to her homeland the Republic of Dagestan, strongly resonated with everyone in the audience and created a buzz around Sabina in her homeland and all around Russia. «Dagestan» first proclaimed a hit of summer 2009 in the Republic, proved to become a timeless anthem for the Dagestani people. On the worldwide arena the song is known as a walkout song of MMA superstar Khabib
Listen: https://www.youtube.com/watch?v=iBVpbEw5thg
15. Albania | Selma Bekteshi, Shpend Limani
An Albanian nasheed performed by Selma Bekteshi and Shpend Limani. Although an architect by training, Selma has gained popularity as a singerand she is from Shkodra, a city that bears the traces of common history and culture for Albanians. https://www.youtube.com/watch?v=WfwodlBGHKg
16. Bosnia | Armin Muzaferija
A song from Bosnia. Armin Muzaferija is an award-winning young Bosnian singer who has worked with big names in the regional music industry, both in Bosnia and Croatia.
17. Chechnya | Aznash Ensemble
This is a Chechen sufi song from Aznash Ensemble, a collective of women from Pankisi Valley in Georgia; they collect and perform songs of the region, particularly Chechen sufi folk songs and have performed in several ethnic music festivals.
https://www.youtube.com/watch?v=q2kcPJy_88E
18. Turkey | Turkish | Mercen Dede
A mesmerizing track from the Turkish legend Mercan Dede, with his quintessential juxtaposing of electronica with traditional Turkish instruments like Ney. This Turkish-born Montreal-based artist believes that "when you put digital, electronic sounds together with hand-made, human ones, you can create a universal language, capable of uniting old and young, ancient and modern, East and West".
Listen to its hypnotic trance effect. https://www.youtube.com/watch?v=AhmX8D9UQBw
19. France | French | Medine
Here comes a French song from Medine, a controversial French rapper of Algerian descent, who often compares his music to boxing. He has produced singles and albums that protest the discrimination against Muslim migrants, oppressive political practices etc. However, he has been accused of "singing violent lyrics in the name of Islam" by right-wing politicians and was also physically assaulted; he had to cancel his sold-out shows more than once due to right-wing protests. On the other hand, he is a strong critic of Islamic terrorism and ISIS included him in their kill list. This song also features his collaborator and French rapper Booba (Elie Yaffa).
Litsen: https://www.youtube.com/watch?v=ubloKkB835A
20. Spain | Spanish | Al Firdaus Ensemble
A profound historic song from Spain, by Al Firdaus Ensemble, a Sufi music band based in Granada. This song is a tribute to Moriscos (Spanish Muslims) who were expelled from the Spanish peninsular in 1609, with an edict from King Philip lll. The historic lyrics are sung and composed by Al Firdaus lead singer Ali Keeler.
https://www.youtube.com/watch?v=7_UjGdyNoIU
21. UK | Sami Yusuf
Here comes a multi-lingual track composed by the iconic British singer Sami Yusuf. "Islam's Biggest Rockstar", as Time Magazine called him, the United Nations has appointed him a UN Global Ambassador Against Hunger and recognized him as a promoter of world peace and harmony. Sami Yusuf, according to The Guardian is "the biggest British star in the Middle East". This track titled 'One' is a "blend of Western European vocal performance and the dynamic rhythms of Andalusian, North African and Middle Eastern instruments", performed by Cappella Amsterdam, the Amsterdam Andalusian Orchestra, and Sami Yusuf's own ensemble.
Enjoy: https://www.youtube.com/watch?v=BcSnZ-RuwyI
22. America | English | Mona Hayder
Mona Hayder is a Syrian-American rapper, activist, mediator and "a tireless God-enthusiast". Her Hijabi protest rap was hugely popular and Billboard listed it in "25 top feminist anthems of all time". Barbarians is a song that questions Western superiority in terms of "beauty".
Watch and hear here: https://www.youtube.com/watch?v=lfDQ5REWCu0
23. Morocco-US | Baraka Blue
Baraka Blue's LOVE & LIGHT is a beautiful prayer. Shot in the Sufi city of Fez, Morocco. Baraka Blue is a poet, musician and educator from Seattle. He spent a number of years studying with traditional spiritual masters in Africa, Turkey, Asia and the Arab world. Baraka Blue has performed and taught internationally.
Listen: https://www.youtube.com/watch?v=JQJvsK203DQ
24. Native America | Supaman, Maimouna Youssef
Supaman is a Native American rapper and dancer. This song features Maimouna Youssef (Mumu Fresh) a Grammy-nominated, critically acclaimed Afro-Indigenous singer, songwriter and activist among other things. This song is about the struggles for water by the Indigenous peoples, released in Native American Heritage Month in 2018.
Listen: https://www.youtube.com/watch?v=C9-VTggwePA
25. Egypt | Cairo Steps, Sheikh Ehab Younis
Cairo Steps is an Egyptian-German band and in this song, renowned Egyptian Sufi singer and chanter Sheikh Ehab Younis sings a soulful Sufi prayer accompanied by Western and Eastern instruments. "Niem Redak" describes the harmony of the soul in its journey towards the Creator.
Listen: https://www.youtube.com/watch?v=u7KXfENSYDM
26. Tunisia | Dhafer Youssef
Dhafer Youssef is a Tunisian Oud master, vocalist and composer, coming from a long line of muezzins; he started his vocal practice with aazan (call for prayer) in the local mosque at his modest fishing village and later discovered Oud and electrical instruments. His beautiful vocals have the magical potential to touch the soul and his music crosses boundaries and genres. Enjoy one of his unique performances here: https://www.youtube.com/watch?v=eJwSZIajEvI
27. Sudan | Arabic | Asim Gorashi
Asim Gorashi is a Sudanese singer and multi-instrumentalist. He uses music to spread the message of Sudanese Sufi culture in Australia where he lives and also tries to integrate Sudanese migrants into Australian culture. Played on Oud, this traditional song 'Assurai' is a tribute to pious people and ends with a dikr.
Listen: https://www.youtube.com/watch?v=9Ybv8RhVL-E
28. Palestine | Arabic | Dalal Abu Amneh
Dalal Abu Amneh is a Palestinian singer and producer known for her work to emphasise Palestinian identity through music, art, culture and heritage. Her former training is in science and she is a research doctor in brain sciences and neurophysiology in Haifa. Last year, Dalal declined an offer to perform at the Dubai Expo in protest to the UAE's normalization of ties with Israel.Listen to her marvelous voice and the musical arrangement of Al Bustan Ensemble in this track: https://www.youtube.com/watch?v=gbqYROzZUvM
29. Malaysia | Malay | Siti Nurhaliza
Siti Nurhaliza is the biggest and the most popular Malaysian singer by all standards, so far; she is also a businesswoman and philanthropist. With several awards and outstanding performances, she has won hearts across the Malay world, Indonesia and Singapore. In this song, she joins two young singers: Indonesian singer Taufik Batisah and Singaporean Nissa Sabyan.
Watch the video here: https://www.youtube.com/watch?v=0P0D_k-Let4
30. Taiwan | NTU Choir | AR Rahman
ZIKR by the legendary Indian musician AR Rahman is a traditional Sufi rendering in Arabic and Urdu. Here is the famous reproduction of the song by the National Taiwan University choir; several renowned music institutes and university choirs in the West and the East have paid tribute to the Mozart of Madras by reproducing his stunning songs, and this is one of the best. With this song ends the series 'Songs for Iftar'. Listen here: https://www.youtube.com/watch?v=tDSealqkIaY