Suffering in The Whale: Oscillating Between Physical and Emotional
The Whale has stereotypical scenes of fat bodies, though its makers claim to establish the humanity of obese souls. However, the lead actor Brendan Fraser does a remarkable job, opines MUHAMMED NOUSHAD.
"Do you ever get the feeling that people are incapable of not caring?" asks a dying Charlie, an excessively obese man, in The Whale, to his only friend and caring nurse Liz. As she is clueless about how to console him, Charlie answers himself, "people are amazing." This striking optimism in the face of extreme suffering and imminent death has a dark contrast as we see his dangerously rebellious teenage daughter Ellie (Sadie Sink), in another scene, yelling at his face that "people are as*holes". She even dares to thank him for teaching this "very important lesson" at a young age by leaving her and her mom to live with his boyfriend – when she was eight. She is aware that most people learn it way late.
The movie, primarily a tale of a middle-aged father's desperate efforts to reconcile with his estranged teenage daughter, is all about suffering – physical and emotional. And it makes one think: which is worse? Comparing, on the one hand, the physical ailment of severe obesity that pushes Charlie to morbidity through various health conditions and, on the other hand, the enormous amount of emotional weight he carries – guilt and regret of abandoning his daughter and the grief of losing his boyfriend forever – the latter sounds heavier. The overweight of the body is dwarfed by the unbearable pain of guilt. Charlie tries his best to make sure that he has done at least one right thing with his life – that's his daughter, "an amazing person" for him and "evil" for his ex-wife.
The most remarkable thing about The Whale, a passable work of art that has even been accused of fatphobia, is Brendan Fraser's soulful, profound performance. He captures your full attention and keeps you nailed to the plot throughout. And the best actor Oscar he has bagged is well-deserving, especially against the fact that this is his massive return, after a decade-long "decline", depression, personal losses, and more importantly, an alleged sexual assault on him.
However, one of the pitfalls with the movie is that you often feel like you are watching a play – and it indeed is an adaptation of a play by Samuel D Hunter in the same name and he himself rewrote it for the screen – as the plot revolves around Charlie who never leaves his apartment and, there are less than a dozen characters. Plus, the physically static nature of the protagonist, along with the frequent visits of the same characters, also gives the impression of a play, quite often, with very little scope for movement.
Charlie's insecurity and inferiority complex about his extraordinarily bulky body, or the physical ailments he suffers, is emphasised in different scenes. Despite being an inspired, well-meaning instructor of online writing courses, he keeps his laptop camera off during sessions; at the final class, he switches it on to the shock of students and then throws the laptop away. More painful is when the pizza delivery boy quietly leaves off when he finally gets to see Charlie, despite the pleasantries they had regularly exchanged across the walls, without seeing each other. The exclusivist practices against fat bodies are to be checked, no doubt. But, the question is: where does The Whale stand? The joy and celebration of having fat bodies are nowhere incorporated, their complex relationship with food is not taken into account. It's here the fatphobia criticism on the movie comes to the fore. That the movie conforms to mainstream society's popular imagination – read stereotypical understanding – about fat people's lives as joyless, inferior, full of binge eating etc. Particularly, against the statements of its director Darren Aronofsky, that the movie attempts to establish the humanity of fat people.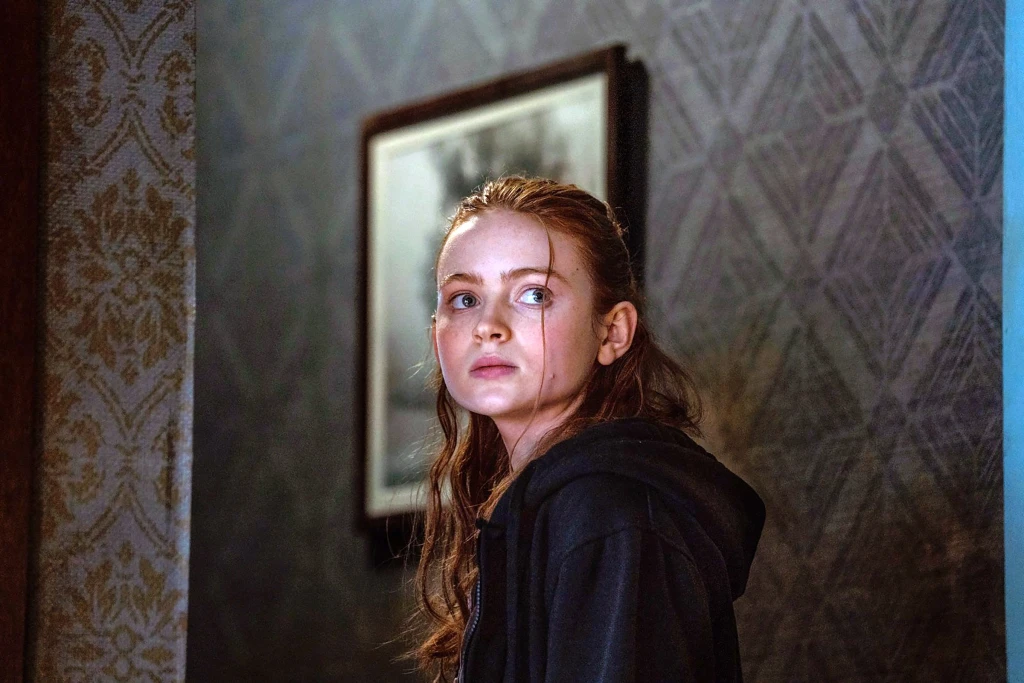 As the story is inevitably about suffering, one would notice how it places spirituality and religion in the context. As that's where humans eventually resort to when there is no hope realistically. Interestingly, the movie seemingly argues that religion, at least the New Life Church version of it, is incapable of containing suffering. Or worse, it even causes suffering, as the religious guilt is what leads Charlie's boyfriend Alan to commit suicide. And Charlie himself explains that Bible was a devastating reading experience. In contrast to this, the young missionary boy Thomas (Ty Simpkins), insists that he wants to help Charlie, no matter what.
The use of the whale as a metaphor, from Moby Dick, as a massive sea animal full of compassion and awareness, sounded a bit repetitive and overstated. The Whale's cathartic intentions could have been intact even if the protagonist weren't an oversized, overweight man, as the story primarily is about the father-daughter conflict and reconciliation.
[This was originally published in ADGULLY: https://www.adgully.com/suffering-in-the-whale-oscillating-between-physical-and-emotional-129958.html ]