Drinking Tea and Sharing Silences at SAFI Canteen
Looking at the rain and fog beyond the river Chaliyar, sipping tea at SAFI canteen is quite an experience, remembers MUHAMMED NOUSHAD. Photographs by HARIKRISHNA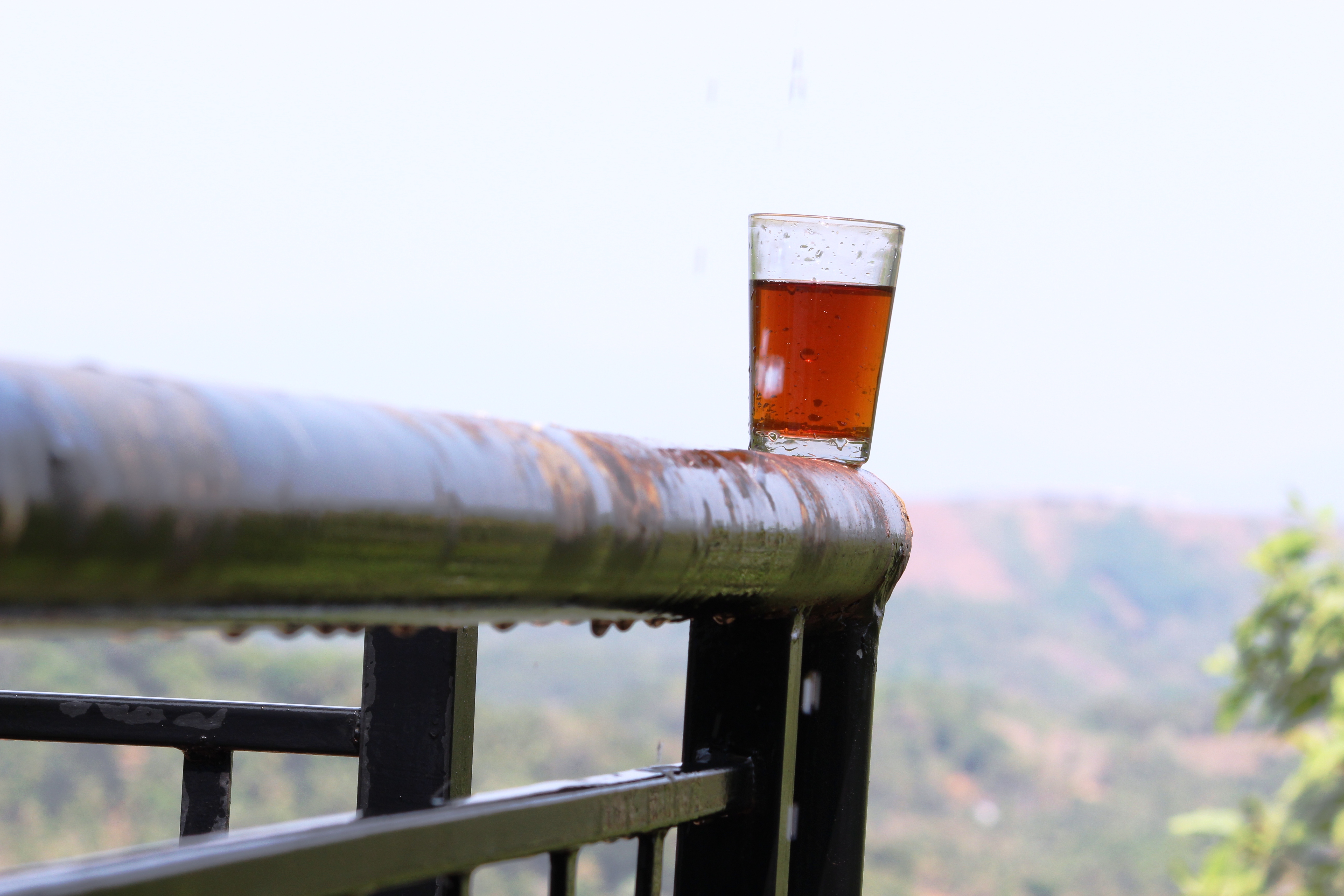 Apart from the beautiful people I met and befriended at SAFI Institute of Advanced Study, one of the loveliest memories I cherish about this campus is its canteen. A small, banal structure that overlooks the river Chaliyar, a sort of valley, and endless layers of hills. Beauty is a helplessly subjective experience. I wouldn't succeed in convincing you of its truth, unless you sat there with me, beyond the physical immediacies of space and time, unless we shared those coffees and stories through smiling tears, visible and invisible, despite our painful distances.
My heart, whenever it stupidly bled, found its peace, partially, in one of the corners of this canteen, particularly in monsoon, in heavily raining evenings. With and without people around. Mostly I preferred sitting alone. Listening to the songs within and far away. People would keep coming, many often your friends, they would sit beside you and share your silence and solitude. You greet them, talk and listen to them. But later, you often wonder did they actually come? Or was it an illusion? Were you talking to yourself, yourselves?
Rain and fog have unresolved mysteries to offer, to those who listen to silences. A tea you slowly sip when the drizzling breeze restlessly pats on your head and makes your hairs dance is not just a tea. An evening when the entire trees around the building ferociously dance against the rainstorm is not just another evening. That's not just another day. It's a deceiving dream, a liberating vision, a mystical window to the heaven. You can look through the glass walls and see the trees whirling, like darwishes floating in the sky. You miss the ones who told stories for you, the ones who dreamed dreams like yours, you miss the ones who poured the poison of love in to your heart, you miss the paths you traversed, transgressed and transformed, you feel them all, right inside you. You hold them close. It's love's intoxication; my heart, be calm, be wise. Nothing is unusual here. Go home, be good, stop being an idiot! You listen?
Oh, don't get me wrong; I am not being nostalgic. To state that I was happy there (was I?) doesn't necessarily mean I am unhappy now. No binaries. To be happy has always been to be "here", in the present, fully sober and sublime, with all senses. To seek and acknowledge 'beauty in the unlikeliest places'; to speak your heart and to your heart; to convey from heart to heart; to distinguish truth and falsehood. Also, it is more about not being bothered about the seasons you have passed and the weathers being forecast upon you, pleasant or unpleasant; it is about an attempt to be fully aware of your own life, and its potential risks, which are not in your control, finding humility and humanity to its sacred core.
In certain rainy days, you see fog covering the hills ashore the river. Then, some magic unfolds, more hills start giving visibility, far away, otherwise hidden beyond horizons. Like certain emotions. The landscape has everything in you. You sit there in contemplation, Kumarettan or Deepa chechi comes and serves one more unordered sulaimani, with a luminous smile, on their tired, lovable faces. A friend turns up and lovingly admonishes for 'this bad habit of drinking a lot of tea'. Your eyes well up illogically. The river Chaliyar is at times muddy in heavy rains. Like your dirty thoughts, complex soul. Then, you can't help noticing the hills near and far, being systematically destroyed, as it disappears day by day and week after week, being taken away to construction sites, to contribute to the bloodiest metanarrative of our times, "development".
The SAFI canteen was smaller when I joined the campus. I saw it growing and expanding. The architects were imaginative enough to gift us a beautiful open balcony when they expanded it. However, I must be honest to add that the day surveillance cameras were placed, the canteen changed for me. The solace it offered and the spiritual ambiance were just stolen overnight; at least for a few sensitive souls. My serenity of this place was immediately lost. I had always wanted to organise dramas, poetry performances and camps at this beautiful place. We even did so at times. With the final expansion, as the notions of development often mislead even the good-hearted people in managing committees, we found cameras staring at us, constantly and stubbornly. Our efforts to convince the concerned people against it didn't bear fruit. That was rather a beginning. In my recent visit to the campus, I saw more cameras following to other places.
My idea of solitude cannot reconcile with itself at a space where someone is observing me, particularly where a machine is watching me over. Nor do I want to sit with a robot, forgive me. Well, with many friends, I have always believed in the power of camera when it looks into the soul of people, as those great masters of film making continue to teach us. But it is spiritual surveillance over people's eternal dilemmas. There is a compassionate artist standing behind it, full of tears in her soul; never a big brother watching and dictating. At a bank, or an ATM, or at a treasury of some sort, this might be a necessity, you argue. As capitalism ruthlessly exploits resources and hence it is afraid of revolt. It can't trust as it creates a system that defies all trusts. When the civilization grows, its technology comes deep into our private and public spaces, it even grips our soul (remember the essay "the state in the bedroom"?). The surveillance is a political tool, an attitude, a lifestyle; even with the best intentions, it could violate your need for solitude and deep silence. Now, this is my last cup of coffee here; good bye, dear hills and the river; and dear souls!
[This was originally written for the annual students magazine of 2015-16]