Parunthumala: A Mountain Unexplored
Language fails when you are on a mountain; silence is the best companion. There, no conversation is complete unless it is through tears. MUHAMMED NOUSHAD shares the mystical insights of trekking in an unknown hilly area called Parunthumala in the Western Ghats. Photographs by AMEEN AHSAN.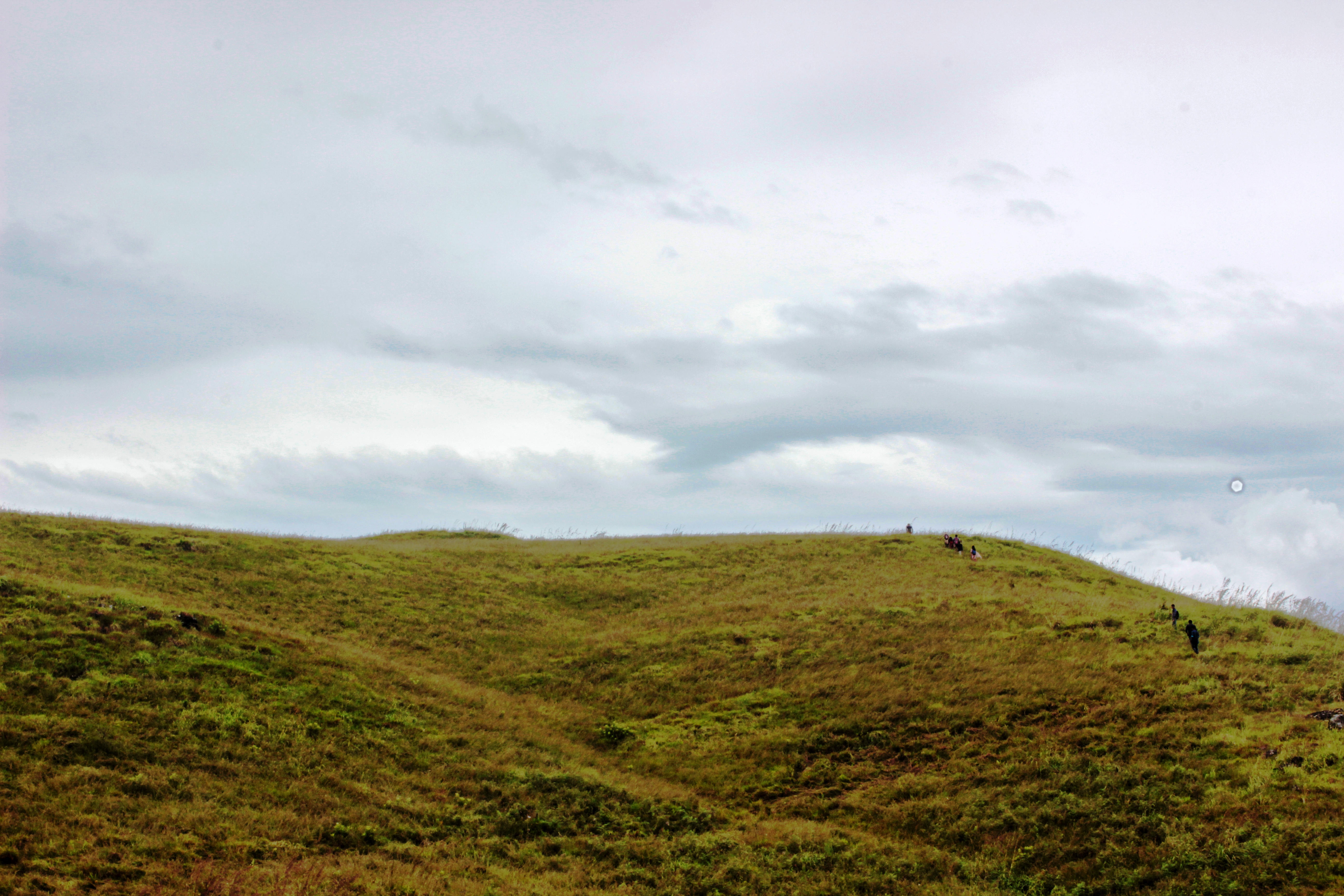 The fact that Parunthumala has not yet been marked on the internet, by trekkers and travelers, was an exciting invitation: that here is a mountain untrodden and unkissed by nature explorers, at least most of them. For a forest, being unmarked on Google is a boon; its ecosystem, in many ways, lies protected from the public gaze and graze, as nature expeditions are often irresponsibly unnatural, nowadays. That the wilderness has to remain intact, unaffected by human intervention, as far as possible, neither littered with plastic waste nor splattered with left-over food.
A week back, we climbed Parunthumala – Eagle hills, one might translate – guided by a tribal forest conservationist and a forest range officer. These charming mountain ranges fall in the Northern Nilambur division of the Kerala forest department in the Western Ghats, classified as "vested forest". The trek was organised by the nature club of MBL Media School, Calicut. The group was in fact pretty large – around 35 media students, boys and girls, overflowing with energy and vigour. Full of love and warmth. However, silence is the best companion when you are deeply into the woods. No language is sufficient to get you along the primitive purity that a wilderness generously gifts. There, no conversation is complete unless it is through tears. In silence, we share more to ourselves, we spread out more, convey from soul to soul, and we unlearn more through listening. The forest has had endless rhythms to go through; perhaps, hardly available at other places. So, walk silently, slowly, deeply. As Tagore said, "be still my heart, these trees are prayers." Sensitivity is a gift you find within yourself.
The long path to walk was more important than the final destination, as always. In terms of quantity, we walked only nine kilometers to reach the top, but hard and tiring. Painful and rewarding. Often you face steep and cliff-y rocks, the sticks are not enough to support. Muddy deciduous forests easily deceive you to skid down. This path has almost all types of forests to cover: wild grassland with tall grasses that hide the lean pathways, marshland, evergreen and deciduous forests.
You take rest here and there, drink from the montane streams. You look at eternity sitting on an isolated high rock. The path takes more than four hours – depending on the way you walk, to reach the top of the hill. On top was a greenish meadow, marshy at places. There was a cold, rejuvenating stream waiting. The water tasted sweet, very refreshing, in spite of the cold. It might have been through the roots and leaves of several medicinal plants. The forest usually does not tire you. You wouldn't feel very hungry, either. The wilderness feeds you through its immensely diverse ecological resources, gives you a constant embrace of freshness, it fills your soul and body by using all senses.
Standing atop, a deep sense of humility perches on your heart. You examine the thick greenish carpets lying beneath and beyond, consisting of countless hills, forming the waves of a layered valley as if in a panoramic metapainting. There are mist and fog conspiring to invade, in the adjacent mountains. Then, you notice a taller hill, ever alluring and challenging, standing next to the hill you are on, and you start walking towards its top. Some of your friends join, some stay back. Mostly, the wise take refuge in their majestic silences.
I have always wondered, like all of us, why we climb a mountain, after all. What indescribable pleasure do we actually get while reaching its top? Perhaps, the beauty of nature begins and ends here. Many meanings emerge. We go for mountaineering for the simple reason that mountains are there. That's an enough justification. The wilderness, in their perfectly untouched and undisciplined disorderliness, bathes you in mystical insights. You can't put it into words. A garden with disciplined plants and trees would eventually bore you, as Sufi poet Rumi famously said, but a forest would never, for its sheer ability to renew in every moment.
On top of the hill, we had a simple session for mountain meditation. Rather, a smaller group, lay down in a circle, heads to the centre and hands connected towards the more center of the circle. In order to prevent the sunlight entering our eyes, we closed eyes and put a shawl or a kerchief on eyes. There was both silence and a few instructions. All of us carry mountains inside; oceans, deserts and rivers, too. All seasons and climates live and get reflected inside our souls. The meditation was intended to experience the outer mountains and explore the inner ones. Mountains, however, carry countless meanings. Its majesty reminds us of our insignificance and littleness. Standing atop, it pained me to see a few hills being mined by the quarry industry. This is how 'Emerging Kerala' finds tools for its development, I worried. With rampant nature exploitation around and depressing disenchantment of the conservation ideas among the environmentalists, which path ahead is safer and saner!
For being a large group and due to technical issues, we had to return that night itself. While returning from Parunthumala, we realised that the fatigue and tiredness had conquered us completely. All of us. Pain was trekking through the body all over: thighs, calves, muscles, joints and everywhere. Many even stumbled down in the dark. Often, the mountain lives inside when it's left behind. You miss everything about it. And realise that there is a deeper mountain inside all of us. Tempting to trek a new outer one again and again.
The trek begins at Odakkayam, 13 kms away from Areacode town in Malappuram district of Kerala. Prior permission required for trekking.  
[Originally appeared in India Hikes website: http://indiahikes.in/parunthumala-trek ]