Layla M: Humanising Radicalised European Muslim Youth
Layla M | Film Review by MUHAMMED NOUSHAD.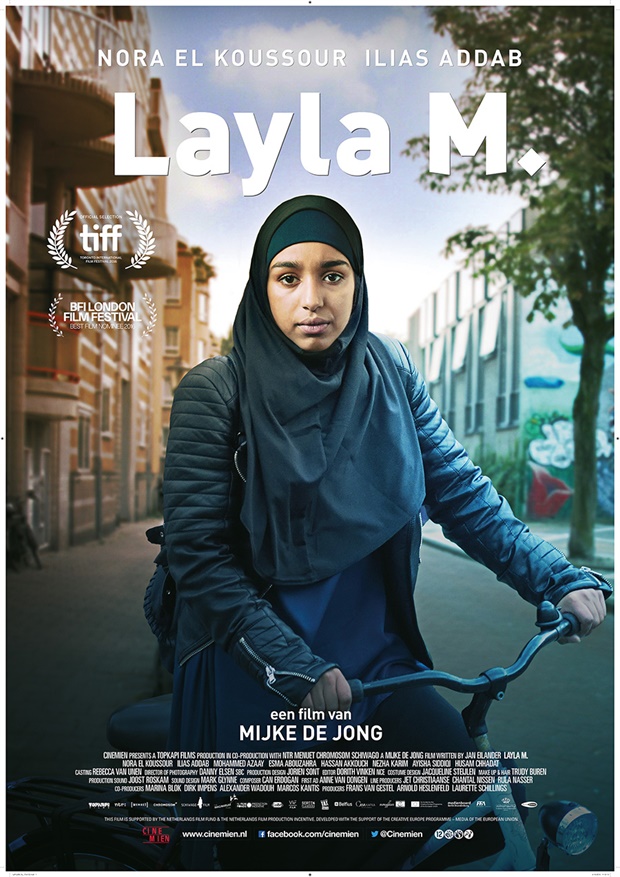 To have a radicalized young Muslim girl as the protagonist in an international cinema, without being judgmental, is not easy. Being sympathetic to her journeys, and humanizing her fate is extremely challenging. That is what Layla M almost successfully does.
Dutch filmmaker Milke de Jong's Layla M tries to subtly humanize the conflicts of the European Muslim youth in a Dutch migrant setting. It does say there is radicalization, however. And the recruitment to ISIS and jihadist training. In the context of migration, Islamophobia, refugee crisis and the ISIS, this becomes an important film when one studies the representation of young European Muslims, particularly their search for identities.
The film offers a few thought-provoking scenarios: the young Muslims in Europe, against the backdrop of Islamophobia and racist violence, are in search of their identity and roots, which they think is alien to the cities where they were brought up, whereas their parents are well-assimilated to the foreign land and its culture despite their upbringing in another land and culture. The articulation and attitudes to the notion of religiosity and identity is pretty striking. Layla's father gets angry at one point and asks her to read Quran in whole instead of quoting it from here and there. "My Islam is not political" is a statement that her brother once makes. Assimilation and assertion stand face to face here. Their parents even contemplate them sending back to Morocco, from where they migrated. But where they go is somewhere else.
Apart from the tough and strong Layla, there are other female Muslim characters in the film. From her family and friends to the clandestine "sisters" group. It is interesting to note that despite the issues of patriarchy, they all share their warmth and convictions. They are not subdued or suppressed in the typical way western narratives imagine.
If Europe does face the challenge of a radicalization process among its new generation Muslims, there is an ample context to it: of racial violence, headscarf ban, surveillance, state terror, refugee crisis and lot more. The film sheds some light on them, to build the tensed conviction of the protagonist and the underground groups she is associating with. Idealism, religious literalism and rebelliousness take the resilient teenager Layla on a long, hard, unbearable journey of faith, doubt and disillusionment. From the football grounds of Amsterdam to the refugee camps in Jordan, with her husband Abdel.
What the director Milke de Jong says in an interview with Sydney Levine makes much sense in an increasingly xenophobic climate: "I hope that people are touched (by my film), that the film raises questions, that they get a girl like Layla. And a boy like Abdel. That people will start thinking less in terms of 'us' and 'them'. That it makes angry boys and girls think twice and that locals might have a somewhat different approach when sitting in the tram, next to a woman wearing a headscarf. But altogether, I hope that my films will make the world a little softer. The more you know, the more you'll understand."
Layla M is a highly watchable movie. Nora El Koussour has an unforgettably passionate performance in the lead role.